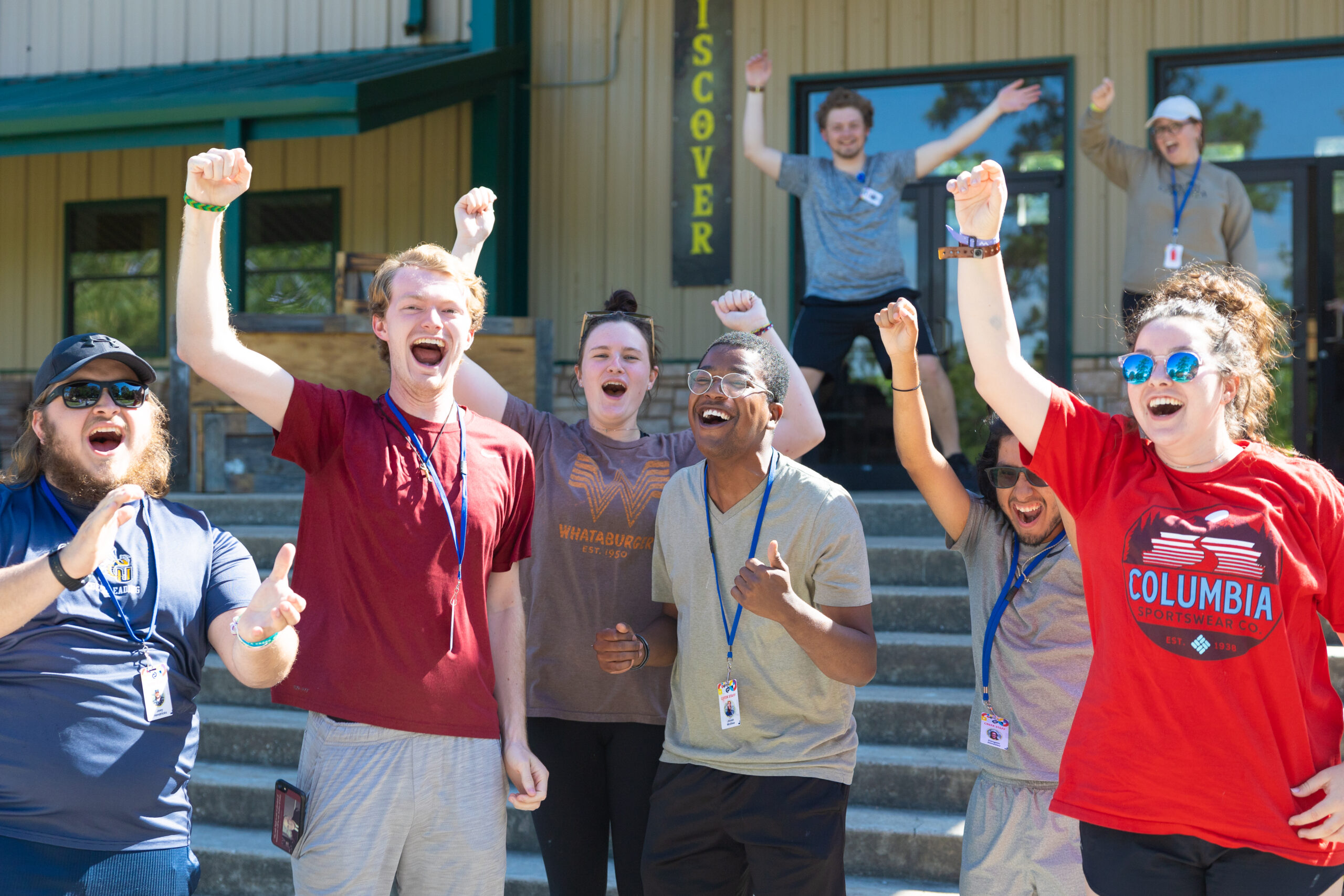 Start Your Summer Camp Adventure
2024 Summer Camp Dates & Rates
Welcoming of all ages we have a summer camp for you! With three camp centers and programs including The W!LD, Creekside, Elevate and Family Camp, you should definitely put us on your schedule this summer!
Raising Kids is Hard
Especially if you want them to be resilient, courageous, kind, bold, compassionate and responsible people – but you don't have to do it alone. Let us love your kids too.
We'll coach your child on how to build friendships, listen well, share, resolve conflicts, cooperation, and earn trust.
We received a letter from a mom. She sent her 2 boys last summer and she told us:
"My 7th grader was entering a new school. He was dreading it, and it has still been difficult, however his Carolina Creek experience prepared him in a way nothing else could, and gave him that time with Jesus. And my younger son encountered unexpected joy at camp. Thank you!"
Camp is about getting close to a small group of friends, experiencing adventures, talking about the deeper things in life, making memories and coming home changed. 
Let us create experiences in God's beautiful creation from dawn to dusk for your child. Let us take the devices and controllers and screens, and plan something so surprisingly fun they won't even be missed.
Let us be another positive voice that affirms your child's worth.
Let us reinforce the character traits that delight your heart.
Let us call them to step up – to say and do what's right, and to step out – without fear – to be the person they're meant to be.
Let us invite your kid to experience and know God's love. They'll find His love in stillness, in worship, in community with others who want that, too.
Let us guide your child from God's Word, through asking questions that may or may not have answers. Let us model what it's like to love and serve God while having an absolute blast.
Please let us welcome your child for a few days or a week this summer. (Or come with your family!) 
We're with you and for you. 
Peace,


Lisa Olson
Executive Director