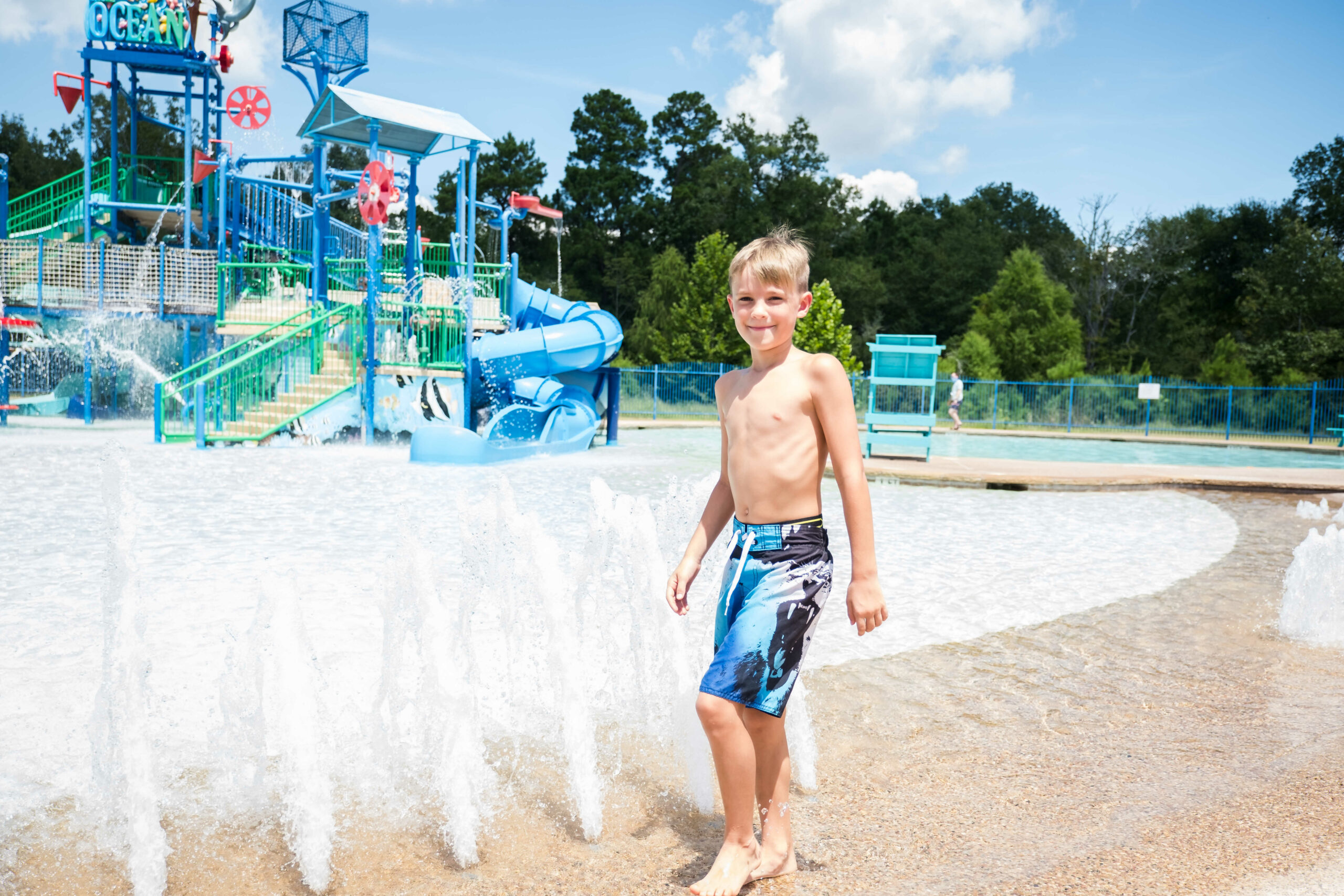 How to know if your child is ready for Summer Camp?
11 February 2022
When I was younger, nothing made me feel more like a big kid then getting to go to my first overnight christian summer camp. Friends, fun, independence, I would count down the days until it was time to load up and head out. I never had second guesses about leaving and spending days without my parents, but how did THEY know I was ready?
It is important for parents to determine when and if their kids are ready to experience the right of passage that is summer camp. You want them to have a great experience that will become tradition for them for the next several years.
Carolina Creek has programs for campers who have finished kindergarten, but don't go on age alone, as like with so many things in your child's development, age is only a point of reference and should not be the end all be all in your decision.
So how do you know? There are a couple of key signs that you should look for.
1. Can your child bathe and take care of his or her own body?
In order for kids to have fun and stay safe at camp, it is extremely important that they can bathe and take care of their own personal hygiene. We are talking about 5 days of hot (like Texas hot), sweaty and dirty days. They will need to be able to wash properly, brush teeth, and wash hands (with reminders from youth counselors, of course) in order to keep their bodies healthy while away from home. Bathing independently also ensures they have healthy boundaries with the adults that are caring for them while away from home.
2. Has your child had a successful sleepover?
If you child has been able to have a successful sleepover away from home, they might be ready for overnight summer camp. Make sure you TALK to your kids after a sleepover. Did they go to sleep ok? Did they brush their teeth? Were they hungry or get enough to drink? Sometimes it is easy to assume they did well, because they come home happy and can't stop talking about the fun they had, but you have to make sure that they also had a good experience outside of playtime. If they are anxious about being away from home, they had trouble sleeping/going to sleep, they didn't eat enough, or regress in certain behaviors once returning home, then they might need some more practice before heading to youth summer camp.
3. Does your child like to try new things?
Youth summer camp is full of new experiences and new adventures! However, all of this excitement doesn't always sit well with all kids. When your child has reached the stage of being up for trying new things and excited about making new friends or seeing new places, this might be a clue that they would thrive at summer camp.
4. Do they show any forms of separation anxiety when they are away from you?
Does your child still experience a lot of emotions when you leave for work or they are away from you for long stretches of time? If they do, then sending them to camp for several days without interaction with you would most likely not go over well. Give them another year of two to gain some independence and be OK with you not being around, then revisit the idea of youth summer camp.
5. Did you tell your kids what youth summer camp is all about? Are they still excited?
It is extremely important that your kid understands exactly what summer camp entails. "There won't be any screens?" What the heck? Having a successful first time at camp means making sure kids have proper expectations. Make sure to include all of the fun things: games, singing, swimming, new friends, but also remind them that they will need to solve some problems, listen to new adults, and try new things. Watch the camps promotional videos or look through photos so they have the full picture. If they are still excited, then they might be ready for youth summer camp.
6. Are your kids begging you to go to a youth summer camp?
Has your kid successfully completed the above list? Do they know what the camp is going to look like? If they have, and they still can't stop talking about and asking to go to camp, then they are ready! Next step, start preparing yourself for CAMP!!
Keep an eye out for an upcoming post of "Top Ways to prepare you and your kids for Summer Camp!"